A Welcome Addition to the Benzel-Busch Team
Benzel-Busch is proud to announce that Jin Chun and Jieun Chun have joined our growing sales team. With more than 20 years of combined Mercedes-Benz experience, Jin and Jieun, along with Jayho Lee, an eminent member of the Benzel-Busch team for more than 23 years, will be particularly focused on serving Bergen county's Korean population.
Meet the Team
We invite you to stop by Benzel-Busch to meet Jayho and the Chuns and learn more about their commitment to serving our customers.
Don't wait, get in touch today!
Jay Lee – [email protected]
Jieun Chun – [email protected]
Jin Chun – [email protected]
Better Serving Our Neighbors
Did you know that Benzel-Busch is located in the heart of the tri-state's Korean community? In fact, we like to say that Benzel-Busch and the Korean community have been growing side-by-side for nearly half a century.
With Jayho Lee and the Chuns on our team, customers will know they're in the best hands possible.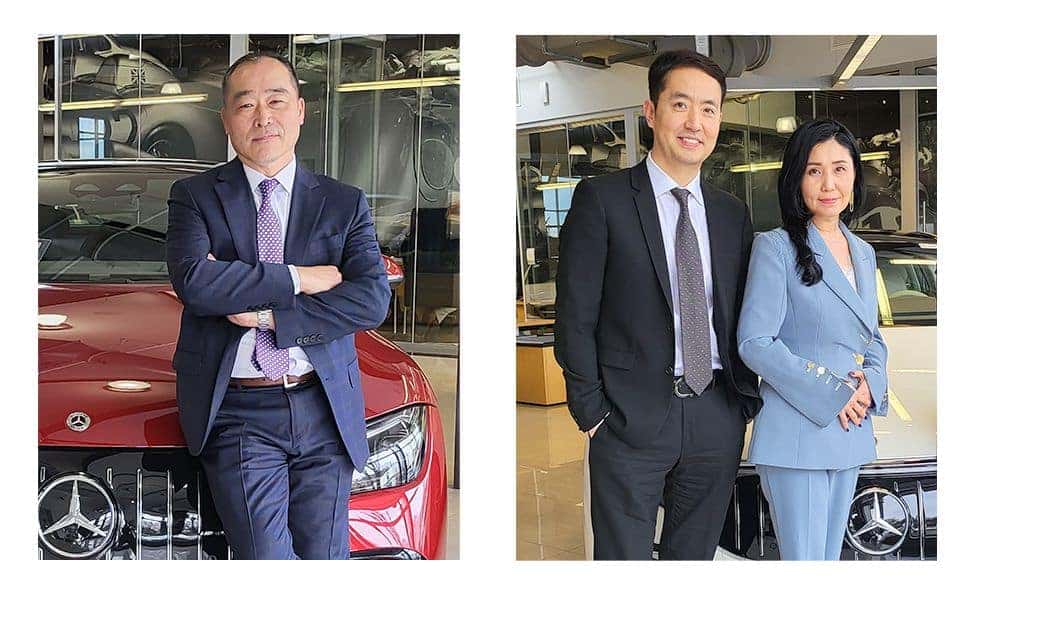 "We're grateful that the Chun's have joined us," said Joe Herman, General Sales Manager at Benzel-Busch. "Their collective expertise supports our distinguished clientele at the highest levels. With their dedication to going above and beyond, the Chuns will enhance the service we offer our customers."
Committed to Community
From purchasing or leasing to service, Benzel-Busch is focused on being the one-stop shop for any needs related to your vehicle. Even more so, we're committed to delivering the best customer service in the business. Not just in automotive, but in any business.
"Benzel has always been the leader in delivering unmatched customer experiences," said Jieun Chun. "Now we can contribute to creating one-of-a-kind experiences for our customers."
"We're delighted to be a part of Benzel-Busch," added Jin Chun. "As the Korean community continues to grow, it's essential that it's represented in the businesses within Bergen County."
All of us at Benzel-Busch couldn't agree more.